Singlish SenticNet
Singlish, or Singapore Colloquial English, refers to an English-based creole language spoken in Singapore. A product of colonial implantation, English as spoken by the British is gradually 'nativized' into Singlish due to extensive language borrowing and mixing with other language in the linguistic environment of Singapore. The end product of language contact is Singlish, an English variety that shows a high degree of influence from other local languages such as Hokkien, Cantonese, Mandarin, Malay and Tamil.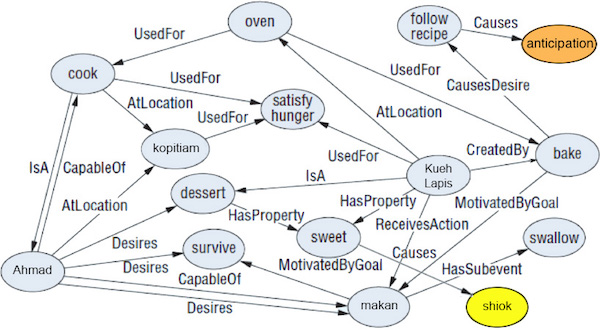 Singlish SenticNet (available both in RDF/XML format and as an API) is a concept-level resource for sentiment analysis in Singlish that provides the semantics and sentics (denotative and connotative information) associated with more than 5000 words and multiword expressions. These concepts are crowdsourced (e.g., through games) and encoded redundantly at three levels, namely: as a semantic network, as a matrix and as a vector space. Each representation is useful for a different kind of reasoning: the semantic network specifies the relationships between concepts and, hence, it is useful for tasks such as question answering; the matrix allows for the inference of new pieces of commonsense knowledge based on shared semantic features; finally, the vector space is a powerful tool for analogical reasoning.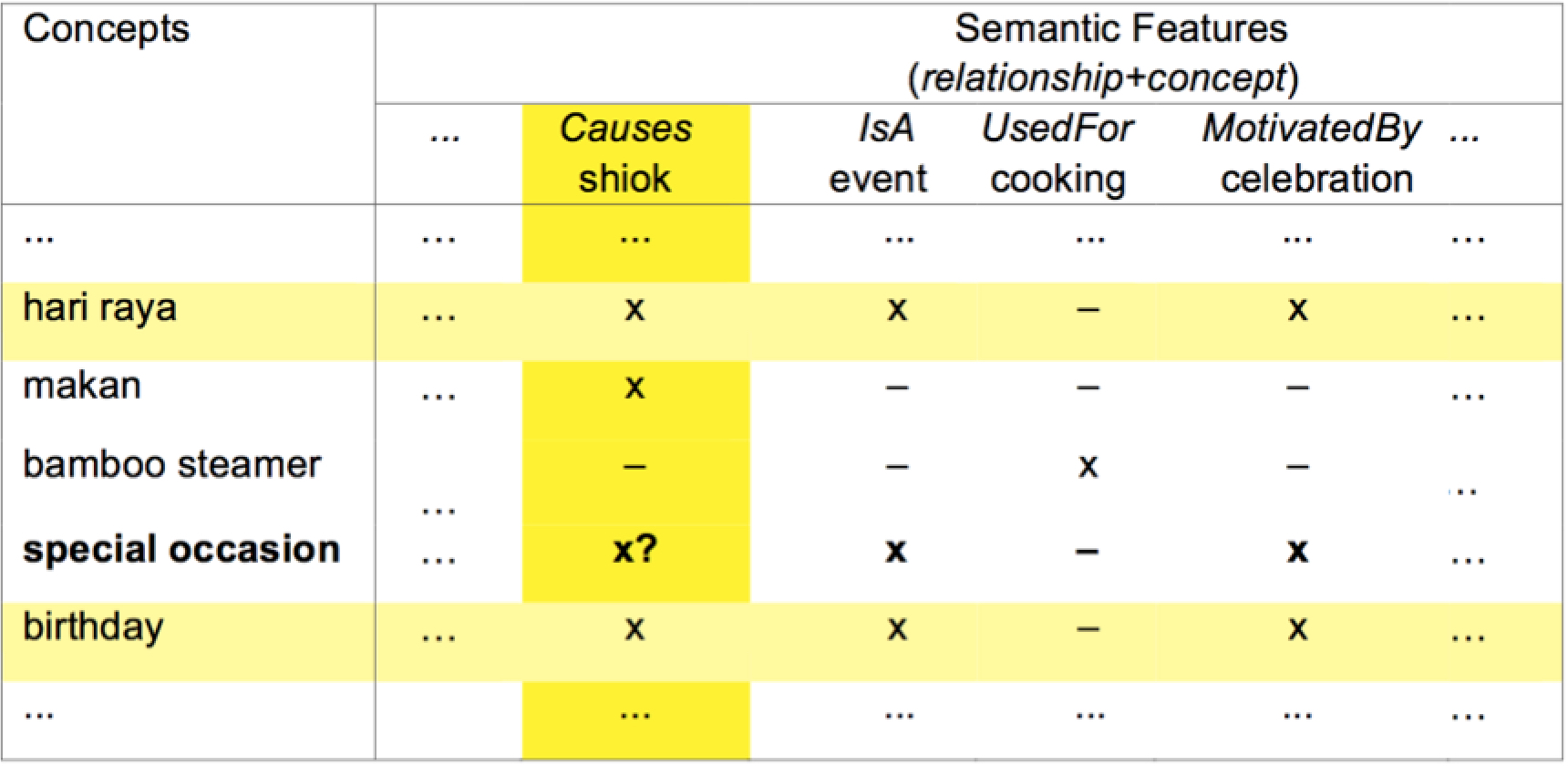 The vector space model, in particular, emulates how the human mind constructs intelligible meanings by continuously compressing over vital relations.The compression principles aim to transform di use and distended conceptual structures to more focused versions so as to become more congenial for human understanding. To this end, principal component analysis is applied on the matrix representation of Singlish commonsense knowledge. In particular, truncated singular value decomposition has been preferred to other dimensionality reduction techniques for its simplicity, relatively low computational cost, and compactness it is particularly suitable for measuring the cross-correlations between affective commonsense concepts as it uses an orthogonal transformation to convert the set of possibly correlated commonsense features associated with each concept into a set of values of uncorrelated variables.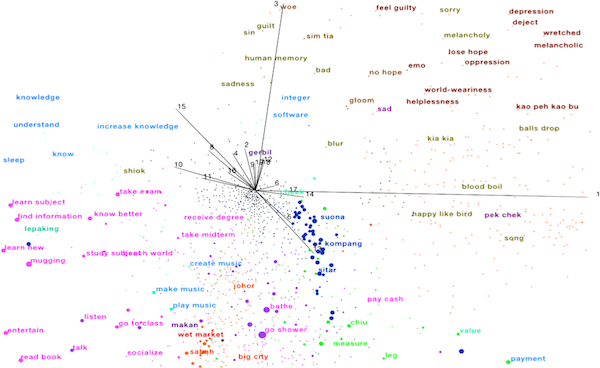 Singlish SenticNet is generated by the joint use of all three representations (semantic network, matrix, and vector space). This superior kind of reasoning, termed sentic panalogy (parallel analogy), ensures that both the accuracy and efficiency of Singlish SenticNet are high by making the most of each representation at different times. In problem-solving situations, in fact, several analogous representations of the same problem should be maintained in parallel while trying to solve it so that, when problem-solving begins to fail while using one representation, the system can switch to one of the others.